Map Network Drive on Windows OS
1. Select the Explorer in the Dock, then select This PC.
2. This will open the "My Computer" or "This PC" page in explorer. Then select the computer sub menu
3. Then select the Map network drive icon, once that is open select "Map Network Drive".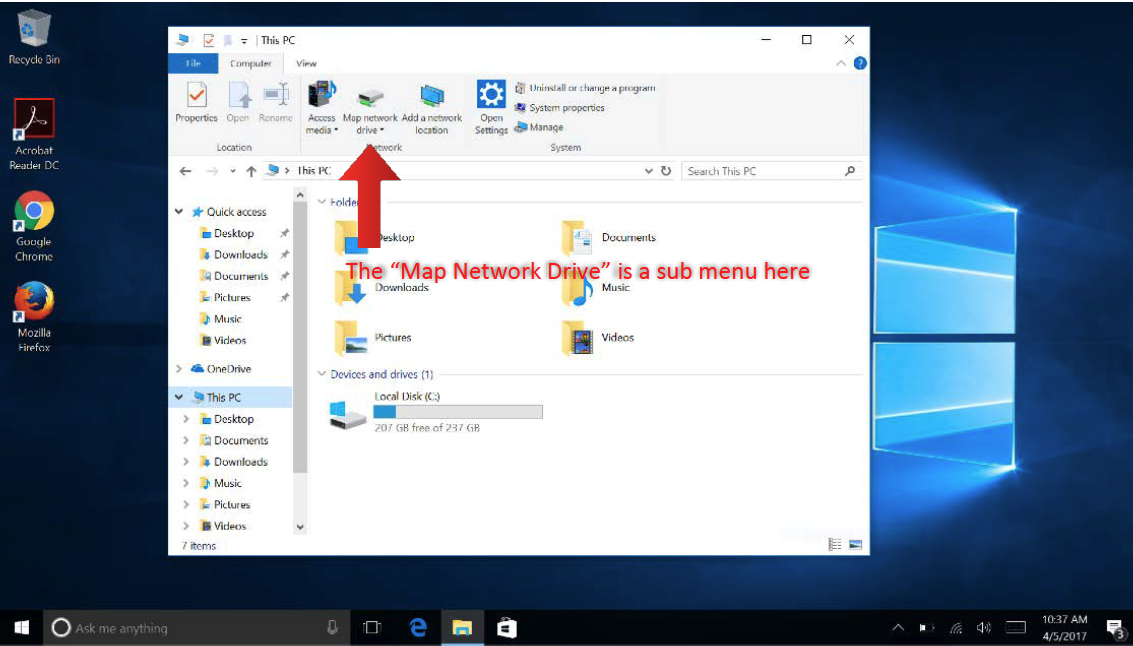 4. That will open the "Map Network Drive" dialog box. Select the Drive Letter 'S', input \\data.ucdenver.pvt\dept\SOM\. Then select Finish. Repeat the steps again to map any other Network Drives.
**If you're setting this up on a personal computer you will want make sure you're connected to the VPN first, and then be sure to check the box Connect using different credentials, and then choose 'more choices' in the login box and then enter UNIVERSITY\username in the username field and your university password in the password field.