Sharing your form
This section will detail how to share the form to an unspecified user.
(1) Select the Form menu from the top bar
(2) Click the 3 dots to bring up the extended options and select Edit
Once the form is opened, select the Settings menu from the top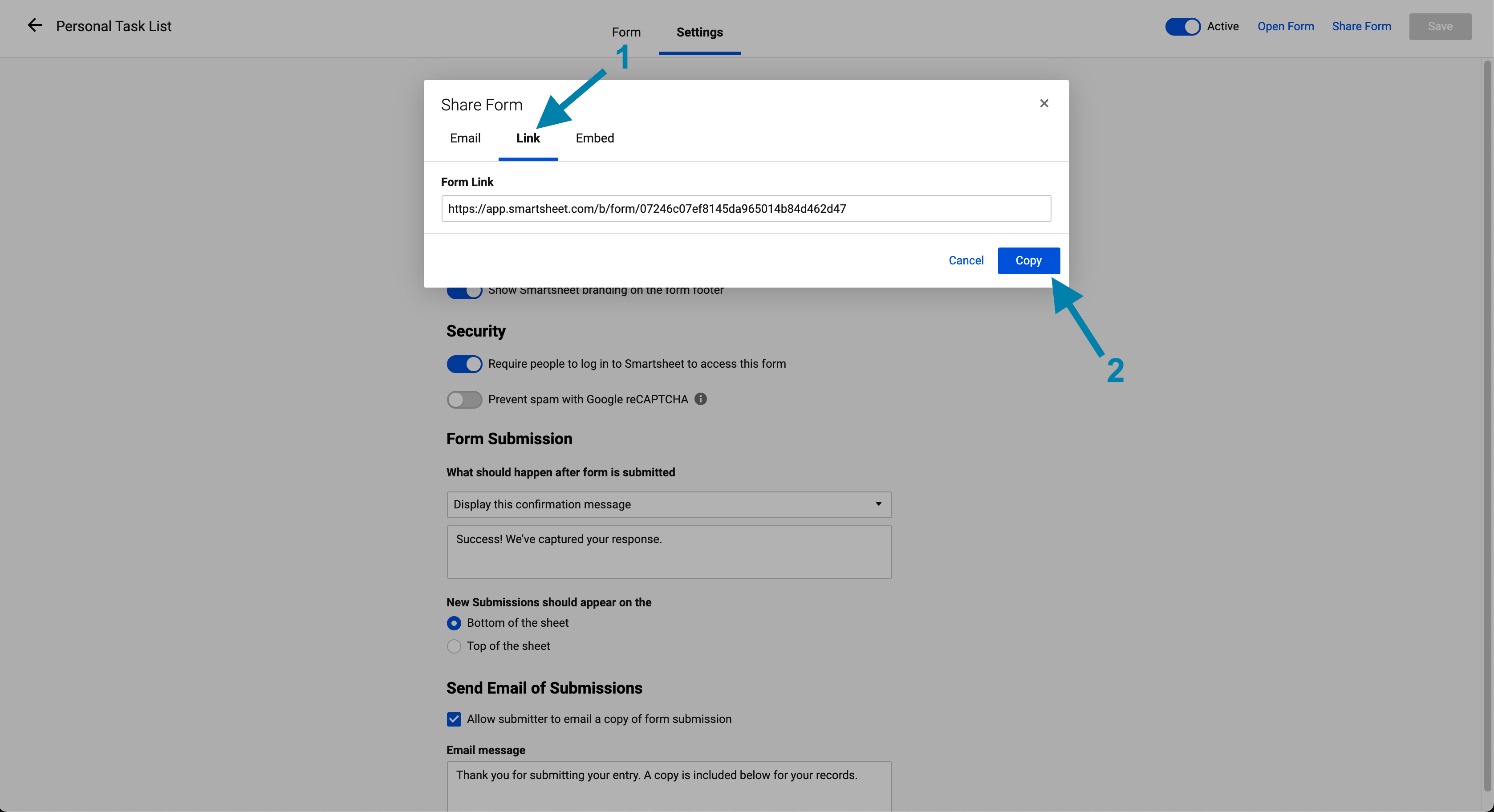 This will open a window with three options: Email, Link, Embed.
For this tutorial, we will (1) click the Link option, however if you wish to Email to specific users, you would use that option, or in a more advanced way, if you wished to embed the form into a website, you could use the Embed option, which will provide you the embed code.
(2) click Copy
This will copy the link for you to paste and share.
You can now share this form in any number of ways. Anyone can access it with the link you have copied, as long as they can authenticate with a cuanschutz.edu account.