Logging into a form
This section will detail how to log into a form that's been shared.
When a form is shared to another user by URL and they click the link, they will be prompted to login with the window below.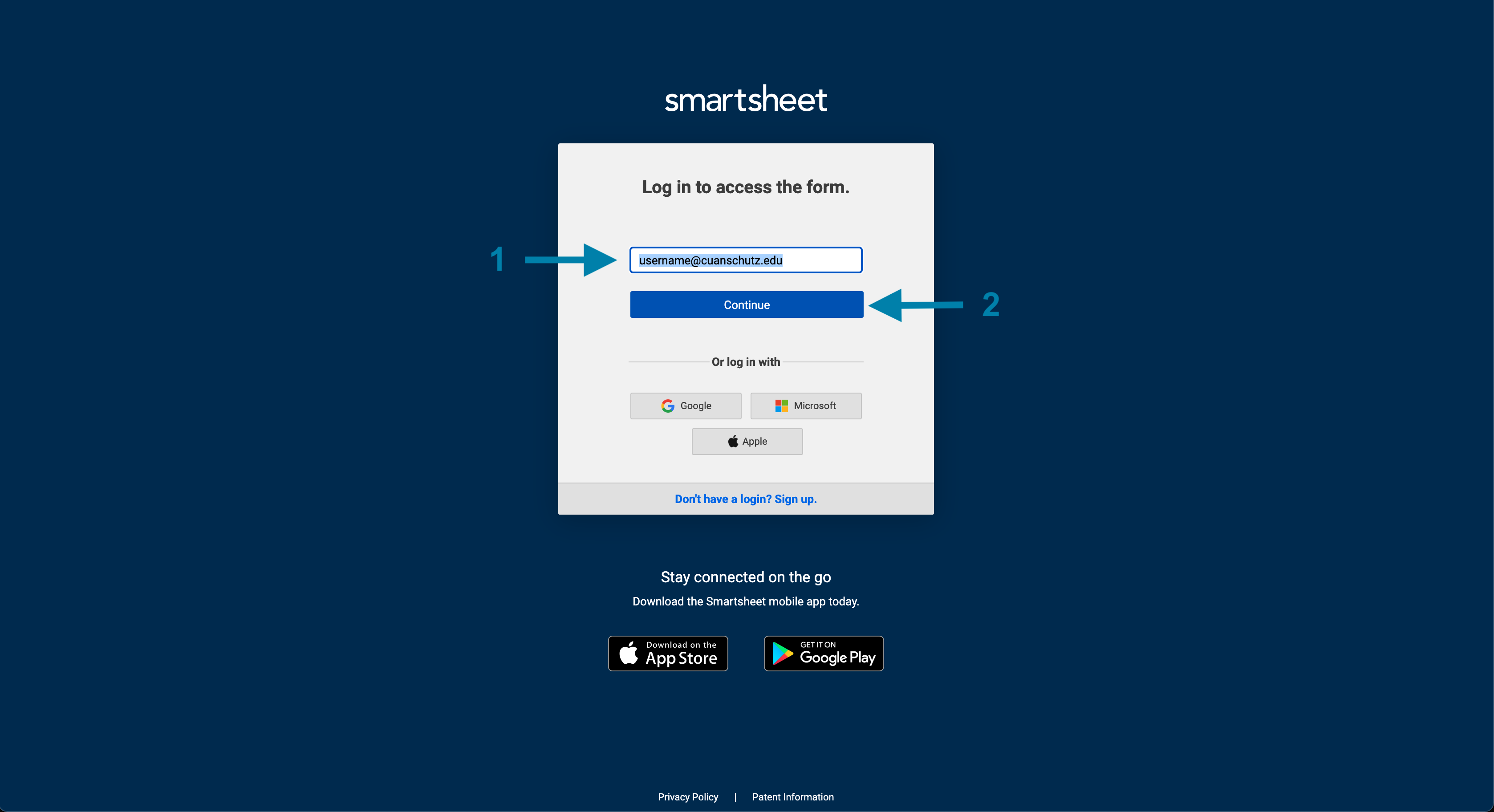 The user will want to (1) enter their username@cuanschutz.edu
(2) click Continue
The window will change and (1) add a button at the bottom named Your Company Account
Click this button
The user will then be presented with the CU Authentication window
After entering their username and password and completing the login process they will be permitted access to the form.