When visiting https://app.smartsheet.com you will be presented with a login window.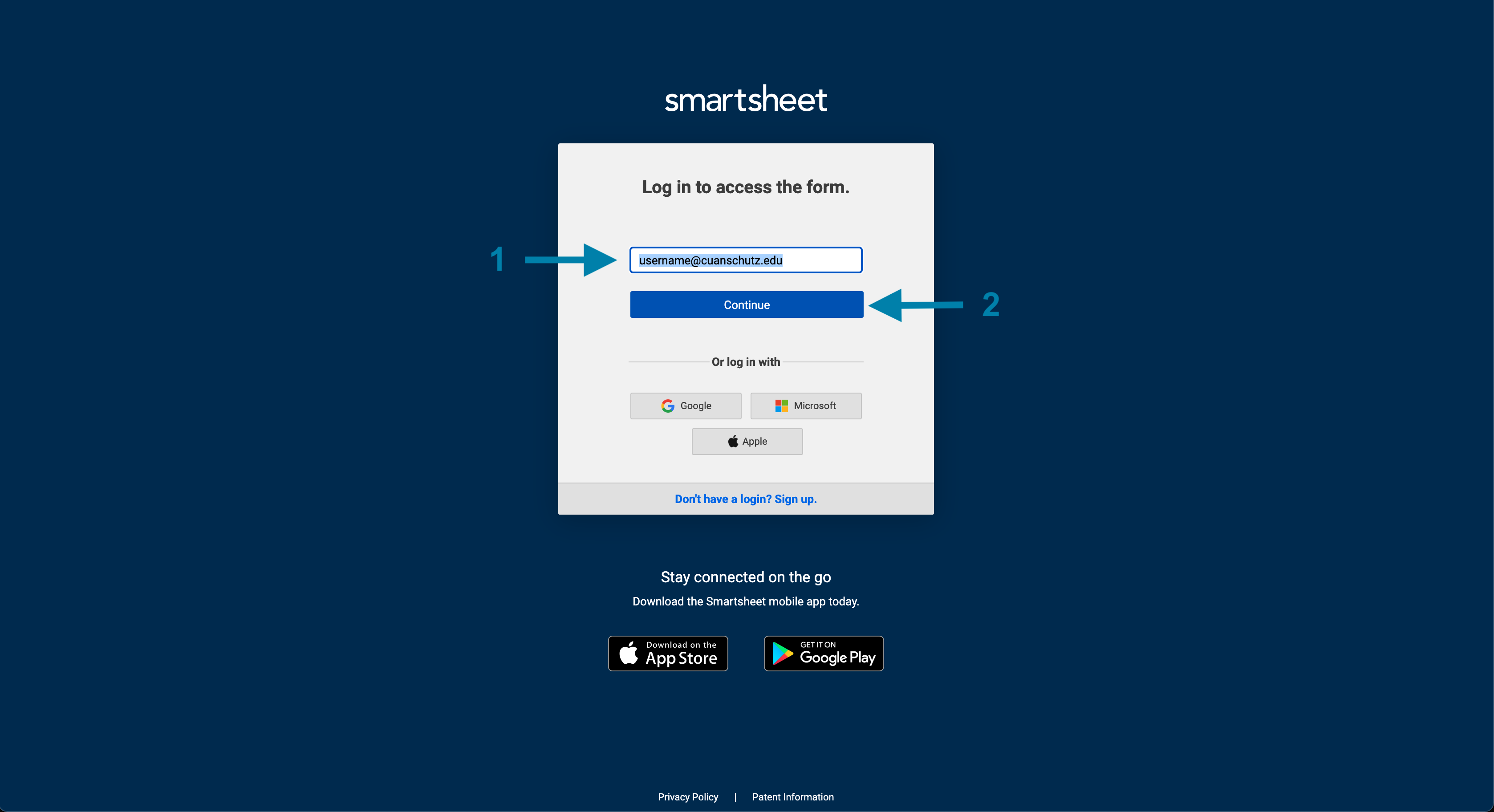 You will want to (1) enter their username@cuanschutz.edu
(2) click Continue
The window will change and (1) add a button at the bottom named Your Company Account
Click this button
You will then be presented with the CU Authentication window. Enter your CU Credentials and then sign in.