When visiting https://app.smartsheet.com you will be presented with a login window.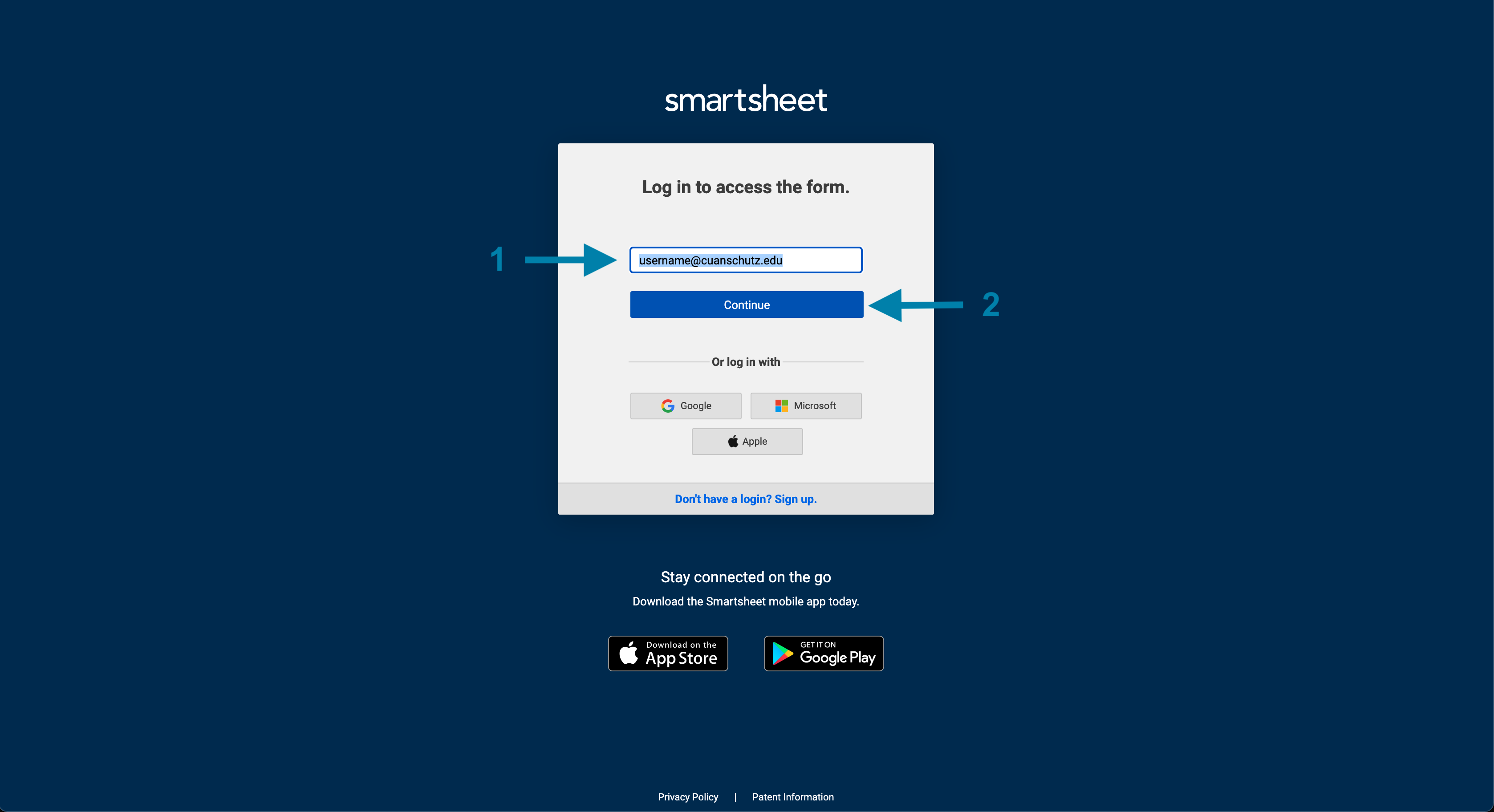 You will want to (1) enter their username@cuanschutz.edu
(2) click Continue
The window will change and (1) add a button at the bottom named Your Company Account
Click this button
You will then be presented with the CU Authentication window. Enter your CU Credentials and then sign in.
This will take you back to the smartsheet Dashboard. If you require a license in the future, you can click the UPGRADE buttons and it will take you to the license order form.