Map Network Drive on Mac OS
1. Select Finder in the Dock, then in the Menu Bar, select "Go" then "Connect to Server…"
2. This will open the Connect to Server window, input smb://data.ucdenver.pvt/dept/SOM/ select the "+" to save server to your favorites. Then select "Connect"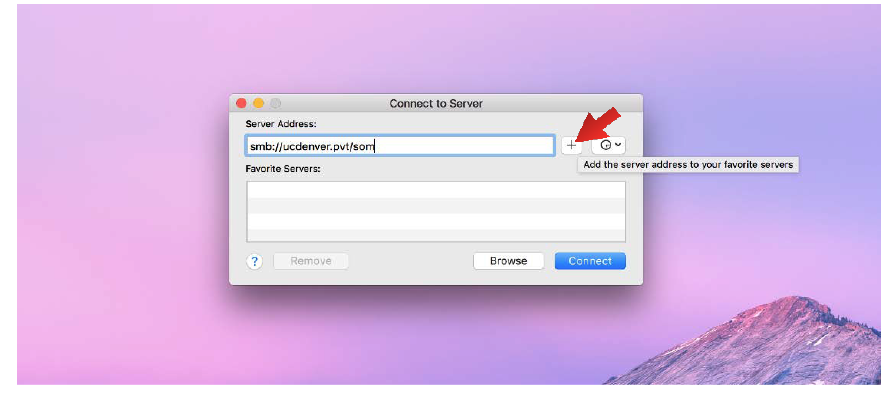 3. This will open a dialog in which you input your university credentials. You also want to check the box, "Remember this password in my keychain" and click "Connect"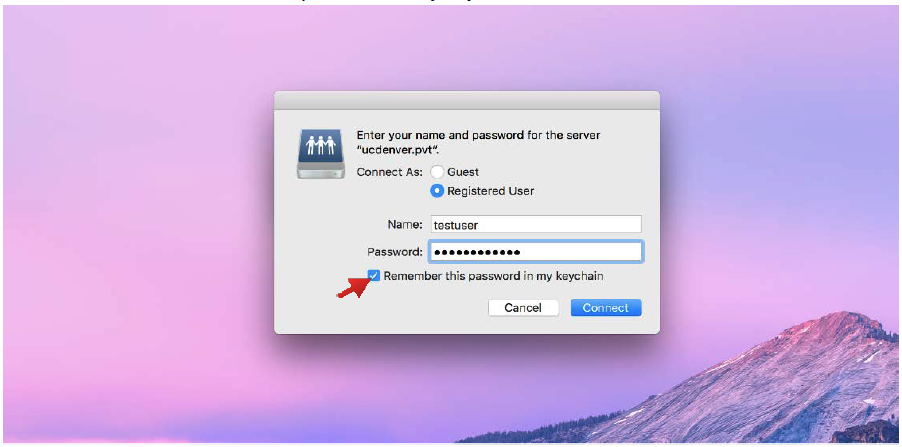 4. Once connected it will open a finder window displaying folders you have permission to access. To map any other drives, you'll need to repeat Steps 1-3, replacing the address with the appropriate location data.ucdenver.pvt/home/username will map your Home drive (if you have one). Be sure to replace username with your university username.
5. Once you have connected the drives, there are a couple ways to save them. Select "Finder" in your Dock then go to "Finder" in the Menu Bar, then select "Preferences…"
6. In the "Finder Preferences" window check the box that says "Connected Servers". This will drop an icon for the servers you are connected on your Desktop. You can then either leave this box checked or drag the icon into your dock. You can also drag this icon into your Finder 'Favorites'.