Connecting to OneDrive via an Internet Browser
First, open your preferred browser and go to the address

https://onedrive.com

and click the large blue "Sign In" button in the middle of the screen.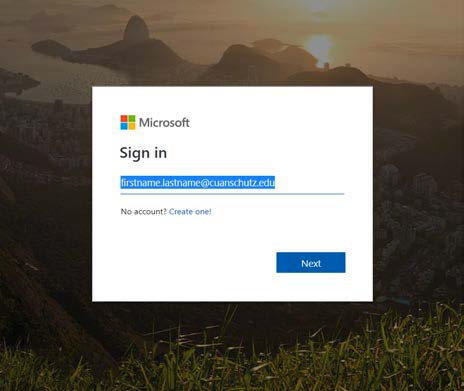 This will redirect you to the CU Authentication screen where you'll want to confirm the email address is correct and then enter your password and click "Login"
At this point, Microsoft may ask you if you wish to "Stay signed in", which a check box and buttons designating Yes or No.

If you're on a personal device or computer, that only you use, or is provided by the university, then you can go ahead and select 'Yes'.
If you're on a shared computer, at a hotel, coffee shop, or library, I would suggest checking the box that says, 'Don't show this again', and then choosing the 'No' button.
Once connected you will see a folder & file structure that will show anything that you've previously created or synced into OneDrive.


To sync more files, you can just drag and drop them into the browser window as necessary.
To create new folders, click +New in the upper left corner and choose Folder, then name it.